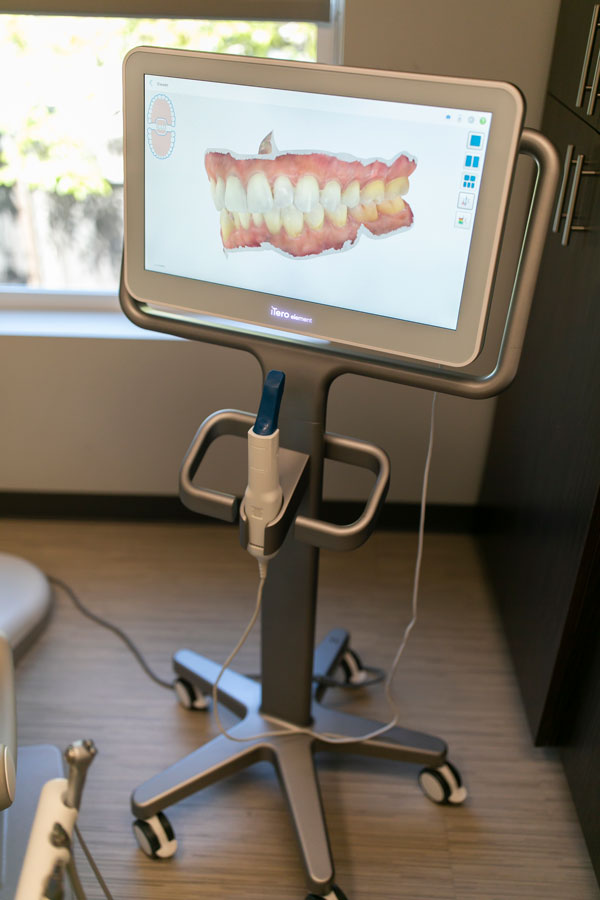 iTero® Digital Scanner Healdsburg, CA
All digital, no more "putty" impressions!
Healdsburg Orthodontics was the first orthodontic office in Sonoma County to utilize the iTero® 3D Digital Scanner. The iTero® scanner is a digital intraoral scanner that produces quick colorized images to improve patient acceptance, streamline workflow, and speed up dental and orthodontic treatments. This effectively eliminates the need for conventional putty impressions of the teeth and jaws.
Here at Healdsburg Orthodontics, Dr. Marc DeBerardinis is able to use this cutting-edge technology to speed up the acquisition of impressions for Invisalign® treatment.
iTero® advantages
Advantages of iTero® digital scanner vs. traditional (putty) impressions:
Eliminates the gagging caused by goopy impression material
Superior accuracy leading to 7x fewer aligner fit issues
Never have to "retake" an impression due to distortion
Fewer chairside adjustments and shorter appointments
Quicker turnaround time for aligner fabrication and delivery
Schedule an appointment today!
Your smile journey has never been easier! Book your complimentary consultation at Healdsburg Orthodontics or learn more about our cutting-edge digital scanner and how this high-precision technology can help, call (707) 433-4829 or complete our appointment request form. We look forward to meeting you.
Still have questions?
Visit the iTero website to learn more about the technology.