Meet Our Orthodontist & Team
Take a couple of minutes to meet and get acquainted with the caring and compassionate team at Healdsburg Orthodontics in Healdsburg, CA by reading each of their biographies. You'll learn a little bit about Dr. DeBerardinis and his team, including their education, work experience, and professional associations. Then you'll see why we are such a good fit for your needs. We truly look forward to meeting you and having the opportunity to serve you, as well as your family!
Marc DeBerardinis, DMD
CA Dental License #: 46375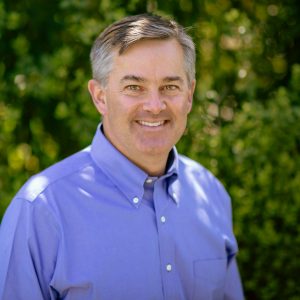 Dr. Marc DeBerardinis was born on the East Coast, and has been living and practicing in Northern California for over 22 years. He and his wife, Leah, a dentist and Sonoma county native, enjoy the area for all it has to offer. Dr. "D" and his wife have two young daughters, and feel fortunate to be raising them in such a magnificent place.
As an orthodontic specialist, Dr. D. has additional training and expertise in the art and science of straightening teeth. This special degree is designated for those who have completed a two-year orthodontic residency beyond their degree in college and dental school. Additionally, Dr. D. is a Diplomate of the American Board of Orthodontics (ABO). This is a certification process attained by few orthodontists, demonstrating his pursuit of continued proficiency and excellence. He has also achieved Invisalign Platinum Plus Provider status, with 20+ year's experience creating exceptional smiles with Invisalign. These high standards and work ethic are shared by our entire team, who are here to make your orthodontic experience the best!
Dr. D. graduated Summa Cum Laude from Temple University School of Dentistry in Pennsylvania, where he received his dental degree in 1996. He then went on to earn his Masters degree and Orthodontic certificate at the University of Oklahoma in 1998. In addition to practicing orthodontics in Healdsburg and Cloverdale, Dr. D. was also an Assistant Clinical Professor of Orthodontics at UCSF School of Dentistry prior to starting a family. His involvement in academics allows first-hand exposure to the latest clinical research and techniques. As an attending faculty member, Dr. D. supervised the treatment of orthodontic patients by the residents, and helped them along their path in becoming future orthodontists.
A perpetual student, Dr. D. constantly pursues knowledge of the latest technology in orthodontics. He is an American Board Certified Orthodontist. The American Board of Orthodontics is sponsored by the American Association of Orthodontists and is recognized by the National Commission on Recognition of Dental Specialties and Certifying Boards as the national certifying board for Orthodontics and Dentofacial Orthopedics. The ABO sets the standard for the highest level of patient care and promotes excellence in orthodontics for all of its certified orthodontists. ABO protects the orthodontic specialty and encourages orthodontists to achieve certification, demonstrating their commitment to lifelong learning and excellent care. Along with this recognition, he is a member of the American Association of Orthodontists (AAO), the California Association of Orthodontists (CAO), the Pacific Coast Society of Orthodontists (PCSO), the American Dental Association (ADA), the California Dental Association (CDA), and the Redwood Empire Dental Society (REDS). He also participates locally with several other specialists by contributing to NorCal Collaborative.
When not practicing orthodontics, Dr. D spends most of his time with his family, and occasionally finds time for snowboarding or a round of golf.
"I consider myself very lucky to be practicing orthodontics in Sonoma county. As an orthodontist, I am able to treat such a wide range of patients. It is fascinating watching our younger patients grow up during the course of their treatment, and our adult patients always add excitement to each day. Our team always tries to take the extra step necessary to provide top-notch care, and I truly feel that we are all rewarded every day, when we're creating beautiful smiles!" Dr. D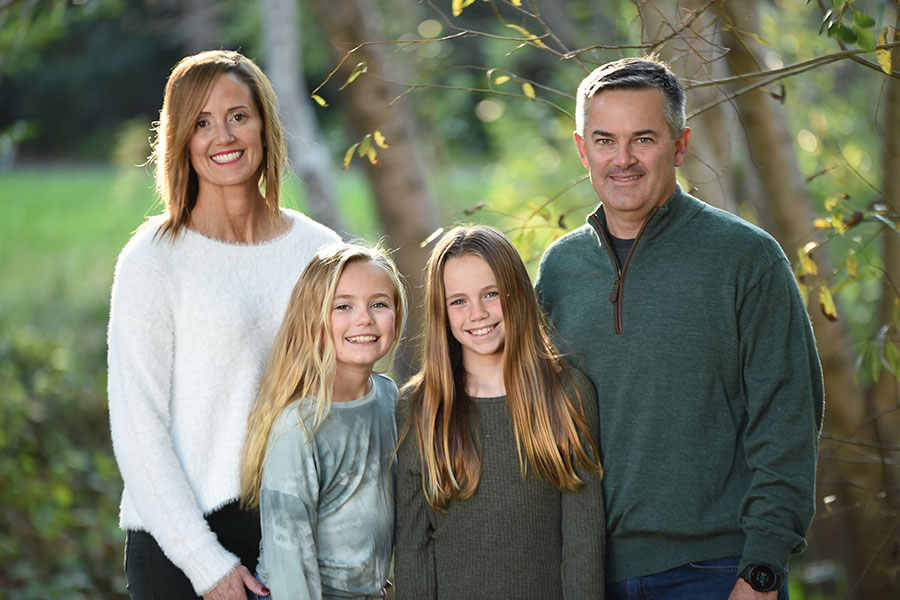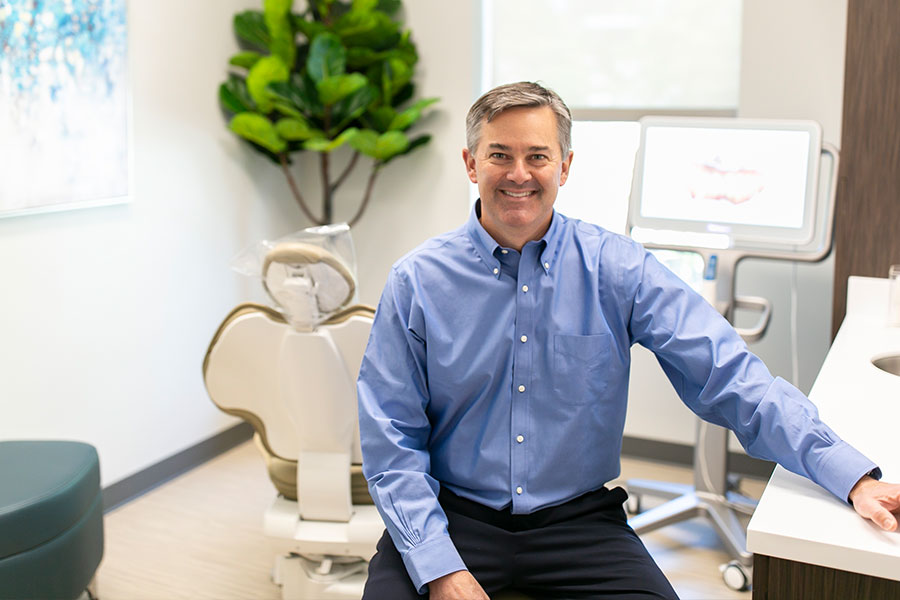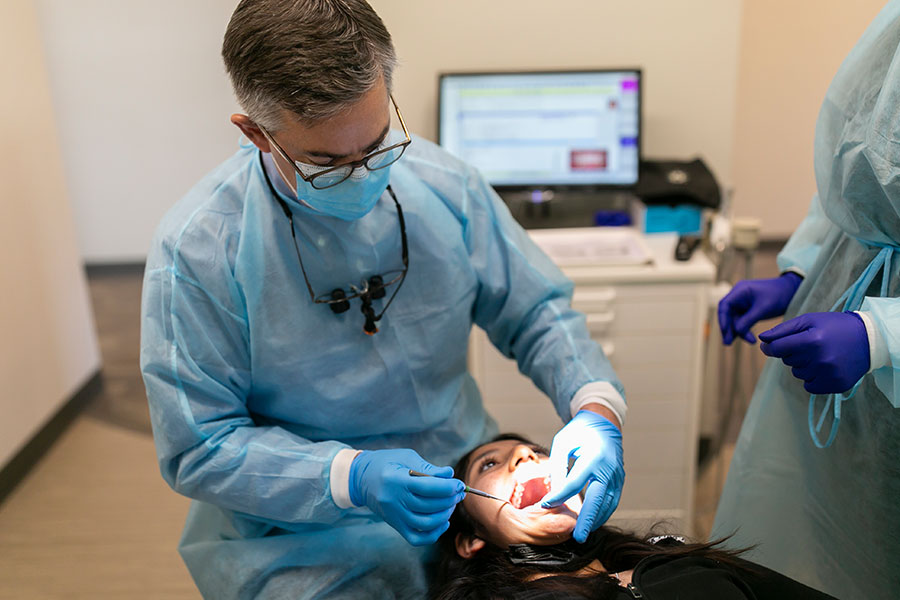 Meet Our Team
Healdsburg Orthodontics is able to provide the highest quality care thanks to an incredible team of dedicated, friendly, and knowledgeable individuals. Whether it is our hygienists or assistants, office managers or administrators, each team member helps our practice run smoothly and works with a shared commitment to our patient's oral health, comfort, and overall well-being. Take a few minutes to meet the team at Healdsburg Orthodontics.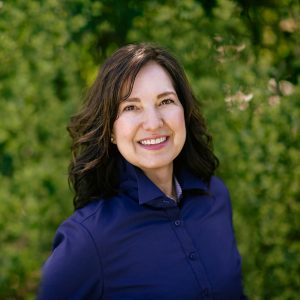 Juliann, Treatment Coordinator
I am Juliann and I am the treatment Coordinator for Healdsburg and Cloverdale Orthodontics. I am here to guide new patients through their initial exam, explain treatment options and create flexible financial plans to meet every patient's needs, then coordinate appointments for beginning treatment. I feel a special friendship with each and every one of our patients and their families and love making a difference in people's lives through their smiles. I am more than grateful to be part of this orthodontic team!
My down time is spent at the beach or in the mountains with my family.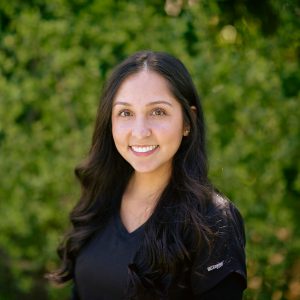 Monica, Clinical Coordinator & Registered Dental Assistant (RDA)
Hi everyone! I am the lead RDA and clinical coordinator for our office. I manage the clinic and help with ordering and OSHA requirements. It is fun to see people in our community come into the office, as I was raised right here in Healdsburg, so I am seeing a lot of familiar faces. The greatest reward of my job is seeing the transformation in everyone's teeth and watching our patients fall in love with their smiles. I am grateful to be working in this beautiful office and working with our amazing team! I can't wait to see you in the office!
When I am not living in scrubs, my days are spent raising my beautiful family and attending their soccer games.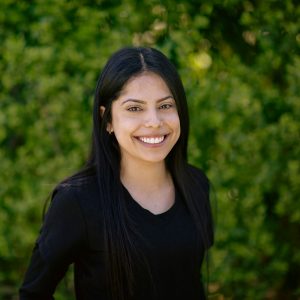 Sayra, Registered Dental Assistant (RDA)
Hi there! I joined Dr. D and this awesome team as a registered dental assistant (RDA). I truly enjoy my work as we get to watch patients grow and gain confidence as their smiles improve with their orthodontic treatment. I try to encourage each patient by sharing my own orthodontic experience.
In my spare time, you will find me spending time with my family and friends.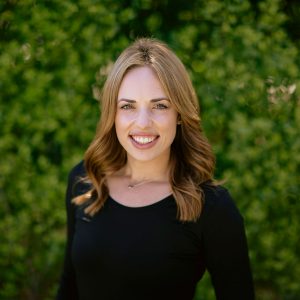 Katie, Scheduling Coordinator
Hi, I am Katie! Truly, this office is like family. It's great being part of such a fun, dynamic and compassionate team here at Dr. D's office. I enjoy connecting with our patients, scheduling their appointments and assisting them with any questions they may have. My favorite part of each day is getting to see all the transformations and beautiful smiles being created by our awesome team.
When I'm not at the office I enjoy being outdoors and being a dog mom!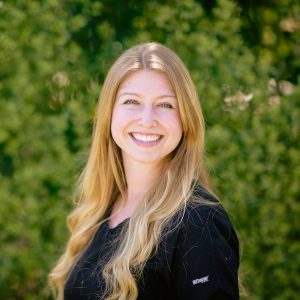 Kayla, Registered Dental Assistant (RDA)
Hi there! My name is Kayla and my role is as a registered dental assistant (RDA) for our clinic. I enjoy my work as I get to witness the transformation of our patients from the very beginning, when they're excited and nervous to get braces or Invisalign® started, to their difficult decision of color choices, and then finally to the day they get to show off their beautiful new smile!
Something interesting about me is that I also have a huge passion for plants and animals, especially tarantulas! On my days off, I love to camp and hike with friends and family.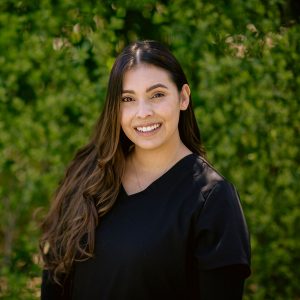 Sam, Sterilization Technician
Hello, my name is Sam! I am the sterilization technician here at Dr. D's office. I came from a hospitality background and am newer to the orthodontic world, but I am very eager to learn. My main focus is to clean and sterilize instruments used in our clinic. I am enjoying getting to know all of our wonderful patients and their families. My favorite thing about working here is the way everyone works as a team. Everyone is so positive and helpful!
In my time off, I enjoy spending time outdoors with my family and my new baby. I also have fun cooking and occasionally baking up a storm!
Healdsburg Orthodontics Alumni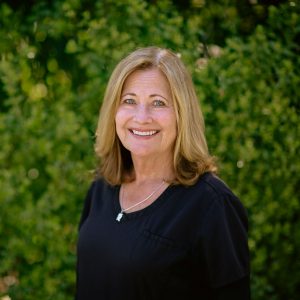 Kathy, Registered Dental Assistant (RDA)
Kathy retired recently but we want to honor her amazing gifts and talents as a long-time team member here. She truly has a passion for helping people feel welcomed and invited in to our office as if they are part of her family! We miss working with her every day, but know she will be popping by to say hello.
As many of you know her from growing up in Healdsburg, she is a fabulous cook with a great sense of humor.